Live your life with passion, love, and laughter! As the Founder of NW Corporate Yoga℠, Megan inspires and encourages mindful awareness, personal empowerment, and happiness through yoga and courageous conversations.
Megan teaches strength building, alignment-focused, motivational yoga classes. She believes yoga works to connect the mind, body, and heart through mindful movement and intentional focus.
As a former director of yoga, Megan led teacher trainings, hosted workshops, and has taught over 5,000 classes. Over the past few years, she has taught nearly 10,000 corporate employees, weaving motivational themes throughout the movement that continues to be inspired by her life coaching background. She holds a yoga alliance 200 HR certificate of training and has completed training for yoga life coaching!
She firmly believes yoga is for every body.
Culture Development Manager
Amy started her professional life in the Peace Corps where she fostered a deep appreciation for community-building and unwavering respect for the different ways to live a life.
As NW Corporate Yoga's Lead Yoga Teacher and Training Coordinator, she continues to build community within each of her classes and creates a welcoming space for every body to practice yoga. She believes that the first step in creating a healthy world is cultivating self-compassion and a deep understanding of yourself. Amy loves to weave personal stories and jokes into her classes to make yoga concepts accessible, brighten your day, and enhance your experience.
Amy is a 200 Hr Certified Yoga Teacher and is a Level 1 iRest Yoga Nidra teacher.
Wellness Coach + Content Manager, MPH
Find moments of equanimity and mindfulness to live a more balanced life! Brenda enjoys teaching an alignment-based, strength building class while shining the light of awareness from the physical body to the mind-body.
She is a public health and wellness professional and has been teaching yoga and meditation all over LA, NYC, and now Seattle! With a Masters of Public Health from Columbia University, her goal is to share her love for these practices by making them accessible to everyone.
She holds a Yoga Alliance 200-HR, Yoga Nidra, Restorative, and Yoga Philosophy Certifications. She is currently working on becoming an Emotional Wellness Life Coach to complement her mindfulness background.
Coach, 200RYT, Leadership Coach
Linda loves sharing the vitality-affirming gift of yoga!
She enjoys crafting sequences that tap into body and mind's intrinsic ability to evolve, cultivating postural intelligence and strength while bringing lightness and peacefulness.
Since 2011, she has been teaching yoga in management trainings in support of her client's leadership development objectives. She also teaches in studio and sometimes in the wilderness.

Finding focus, intentionality, and energy through movement. Cailene enjoys sharing the practice of yoga with others as a method to relieve stress and improve mobility, so that they may lead their best life.
Her classes are designed to build strength and body awareness while allowing space to play and grow one's own practice.
Taryn brings with her a sense of play and aspiration for life-long learning.
Taryn teaches alignment-based, flow classes where each individual can explore how they connect to their own body and being, as well as the world around them. She loves finding the connections between what she discovers on the mat and her life outside of yoga.
Having worked in the outdoor industry on San Juan Island for much of the last 10 years, Taryn has taught yoga on mossy knolls, rocky beaches, and during potlucks on yurt patios. She is excited to move into teaching in an environment where fewer bugs are likely to crawl across her or her students during their final relaxation.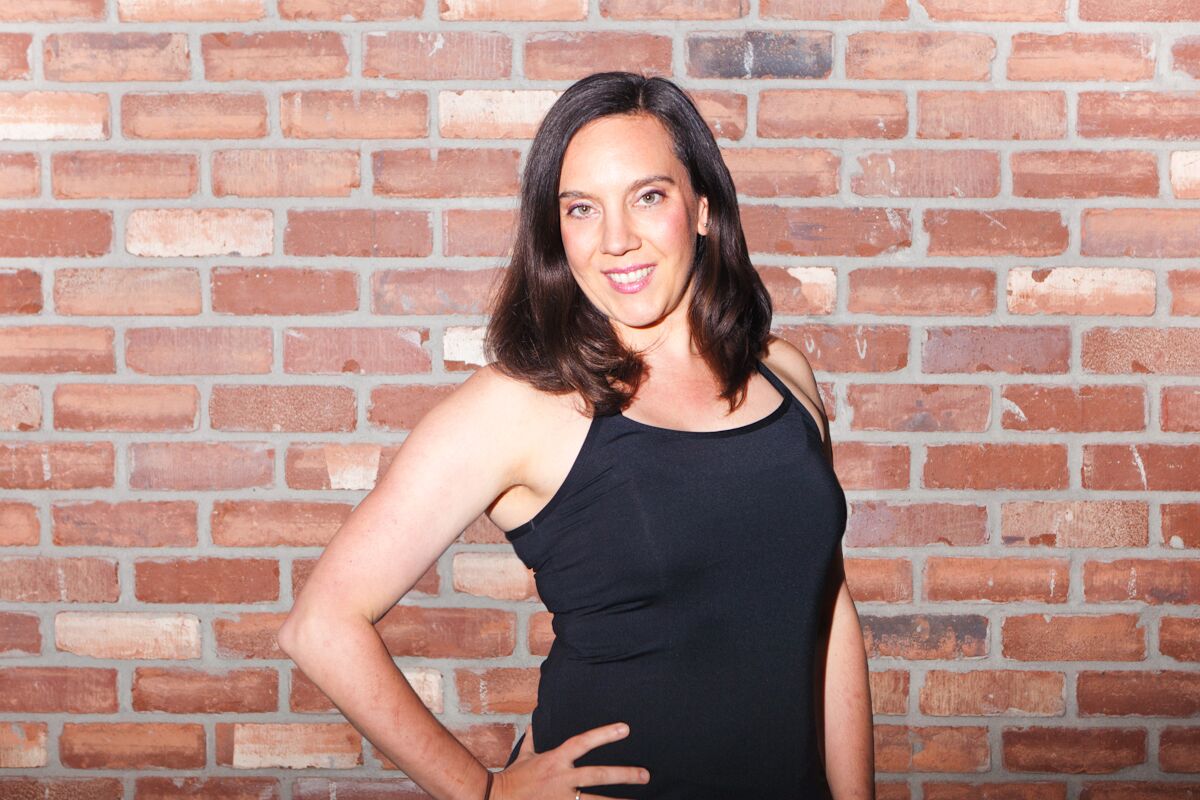 In Katrina's classes, students will experience thoughtfully sequenced and transformative classes, cultivating body and mental awareness and finding balance between effort and ease. She teaches an alignment-based class, building physical strength while providing a space for physical and mental relaxation.
Katrina has had a lifelong relationship with movement, dancing ballet from a young age and later studying other dance and movement styles including flamenco, and aerial dance. Her teaching is strongly influenced by her practice of yoga, combining Ashtanga's focus on connecting movement with breath, Iyengar's attention to precise alignment, and other movement modalities.
Katrina received her 200-hour teacher training in 2009, and has completed several additional teacher trainings including restorative teacher trainings, and is a certified Yoga Tune Up® teacher including the Roll Model Method Therapy Ball trainings. When she is not teaching, Katrina can be found volunteering for environmental organizations, or experiencing food and flavors in restaurants or her kitchen.
Melissa loves connecting people with healthy lifestyle choices (big or small) in high stress environments. From a young collegiate athlete to a successful sales account manager, she has first hand experience with injuries and ergonomic challenges. It is her mission to help individuals find their unique routine/practices and help balance busy lifestyles.

Melissa enjoys teaching a vinyasa flow with a focus on everyday yoga. She completed her 200 hour training at American Power Yoga in Dallas, TX. Outside of yoga, you can find Melissa working in the renewable energy space, paddle boarding in Lake Washington, or hiking with her pup, Fitzgerald.